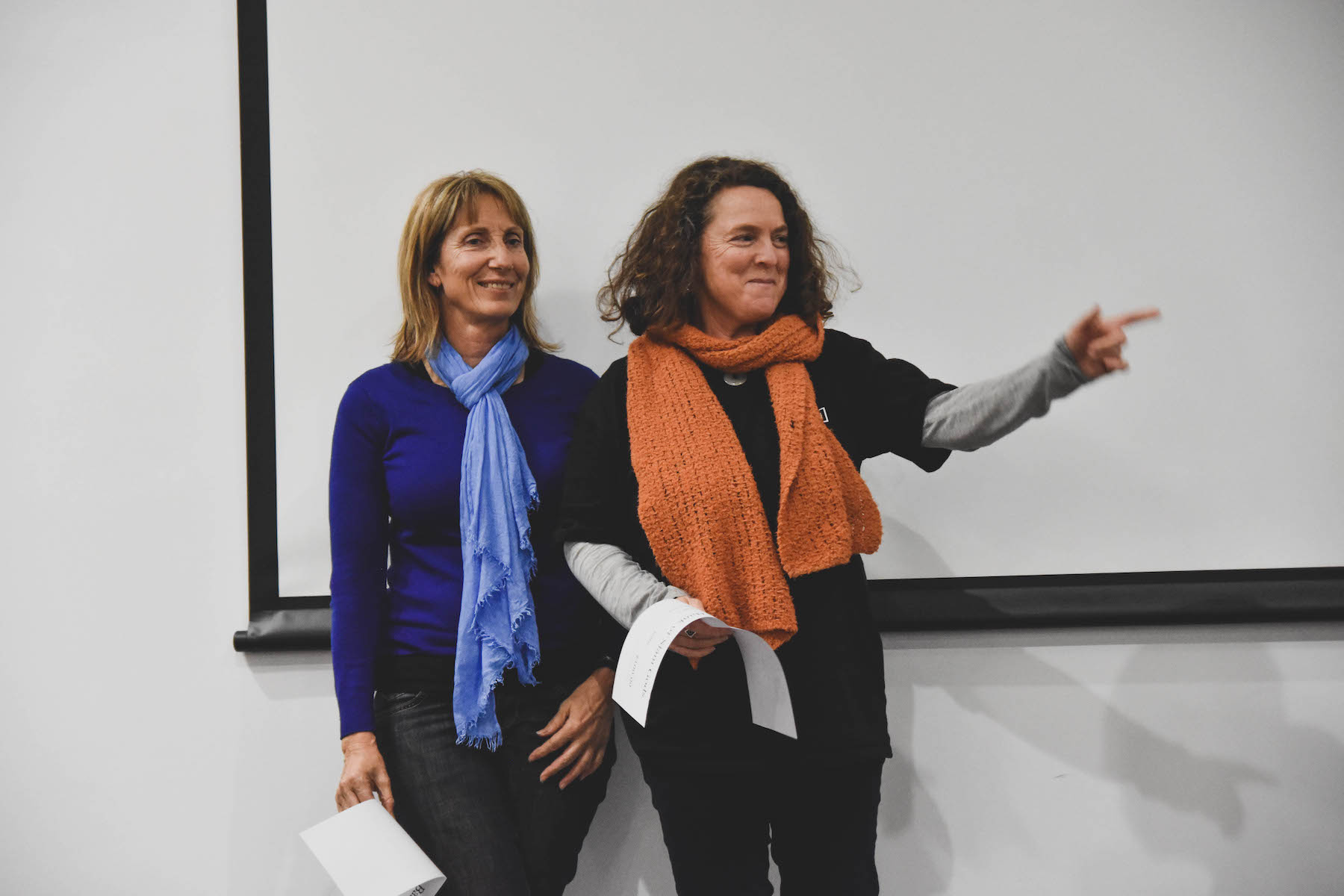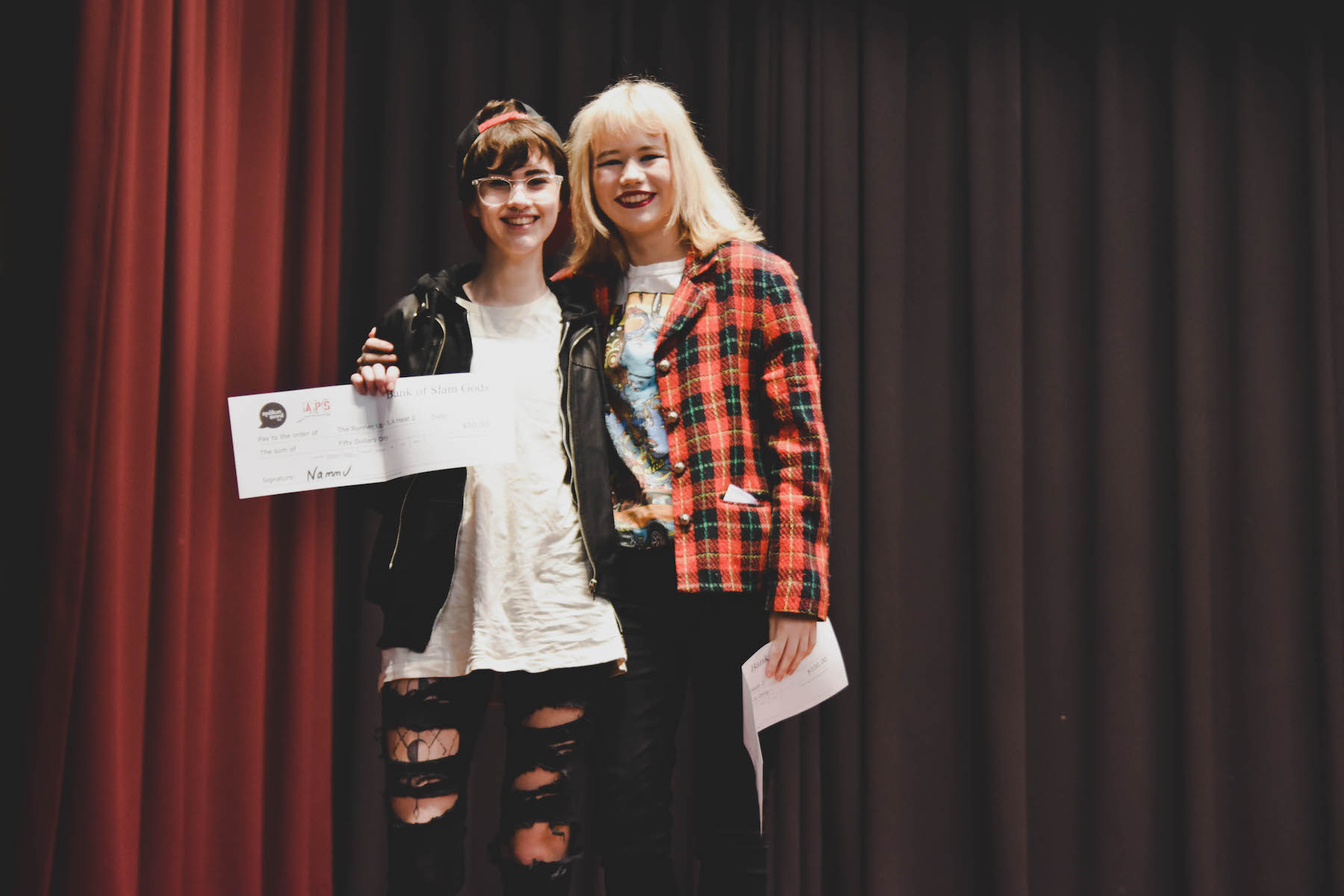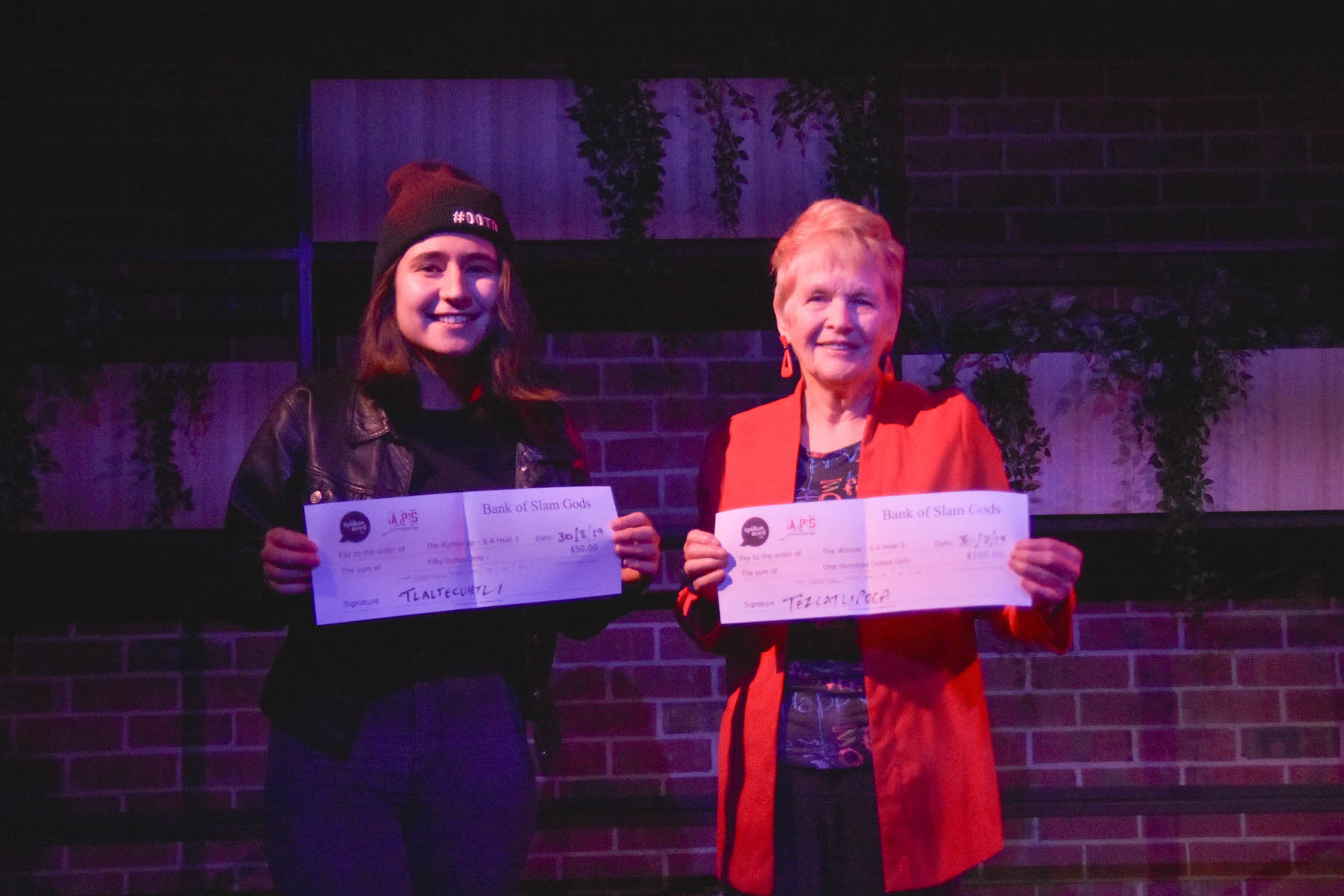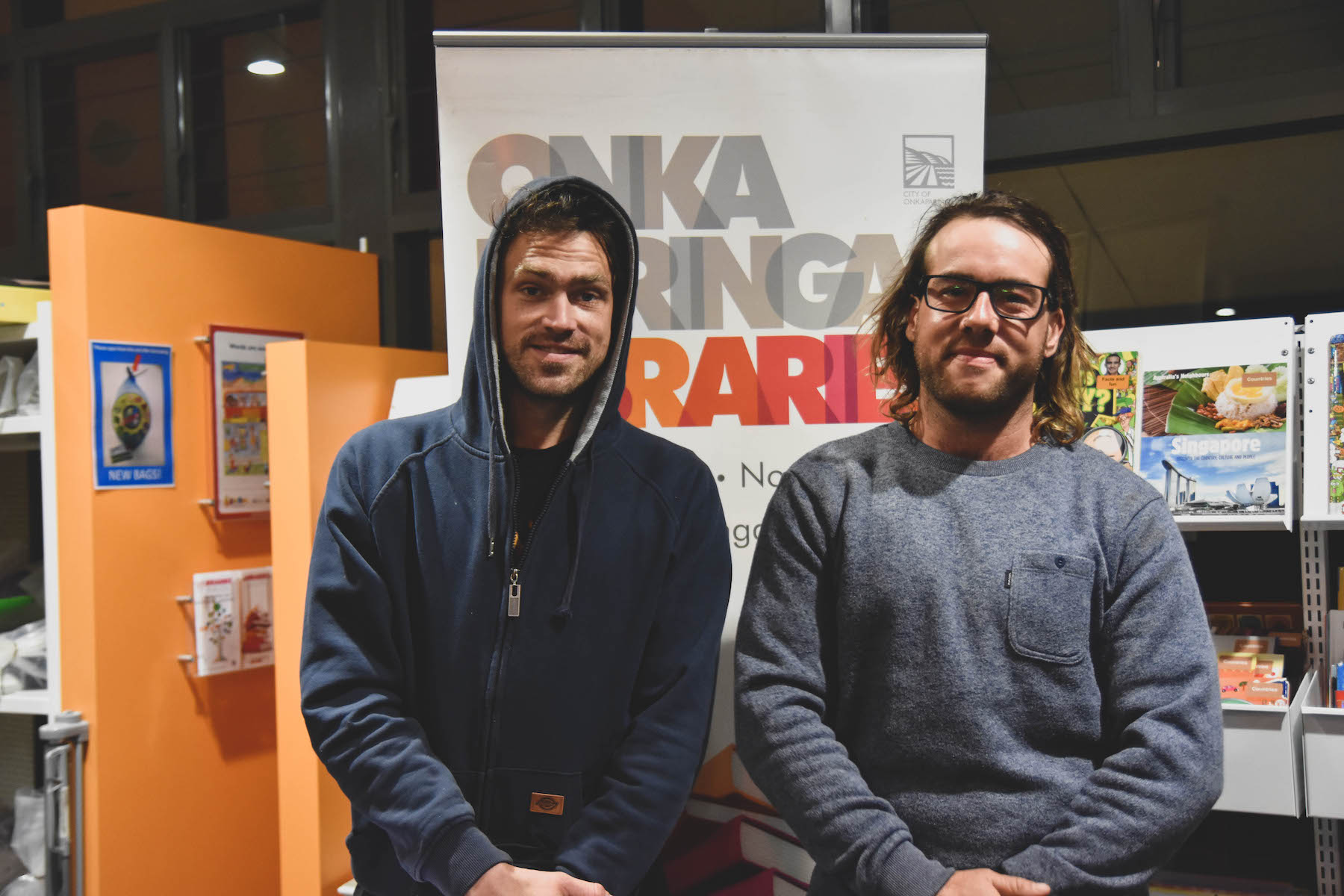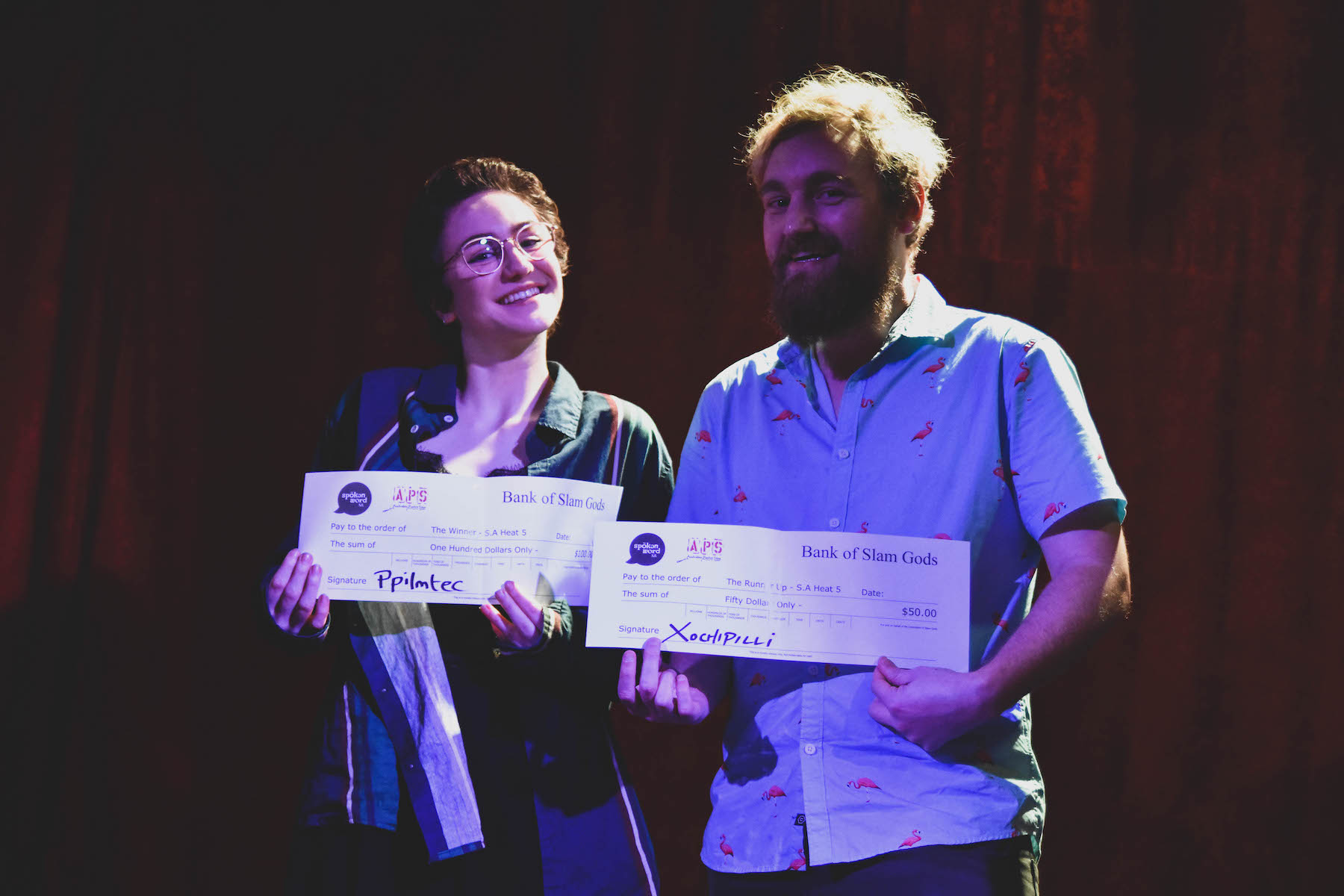 Winners Heat 1 – Tracey O'Callaghan and Caroline Reid
Winners Heat 2 – LJ Thiele and Emelia Haskey
Winners Heat 3 – Ocean Trimboli and Jill Wherry
Winners Heat 4 – Abraham Freeman and Scott Bartholemaeus
Winners heat 5 – Mika Friebel and Andrew Drake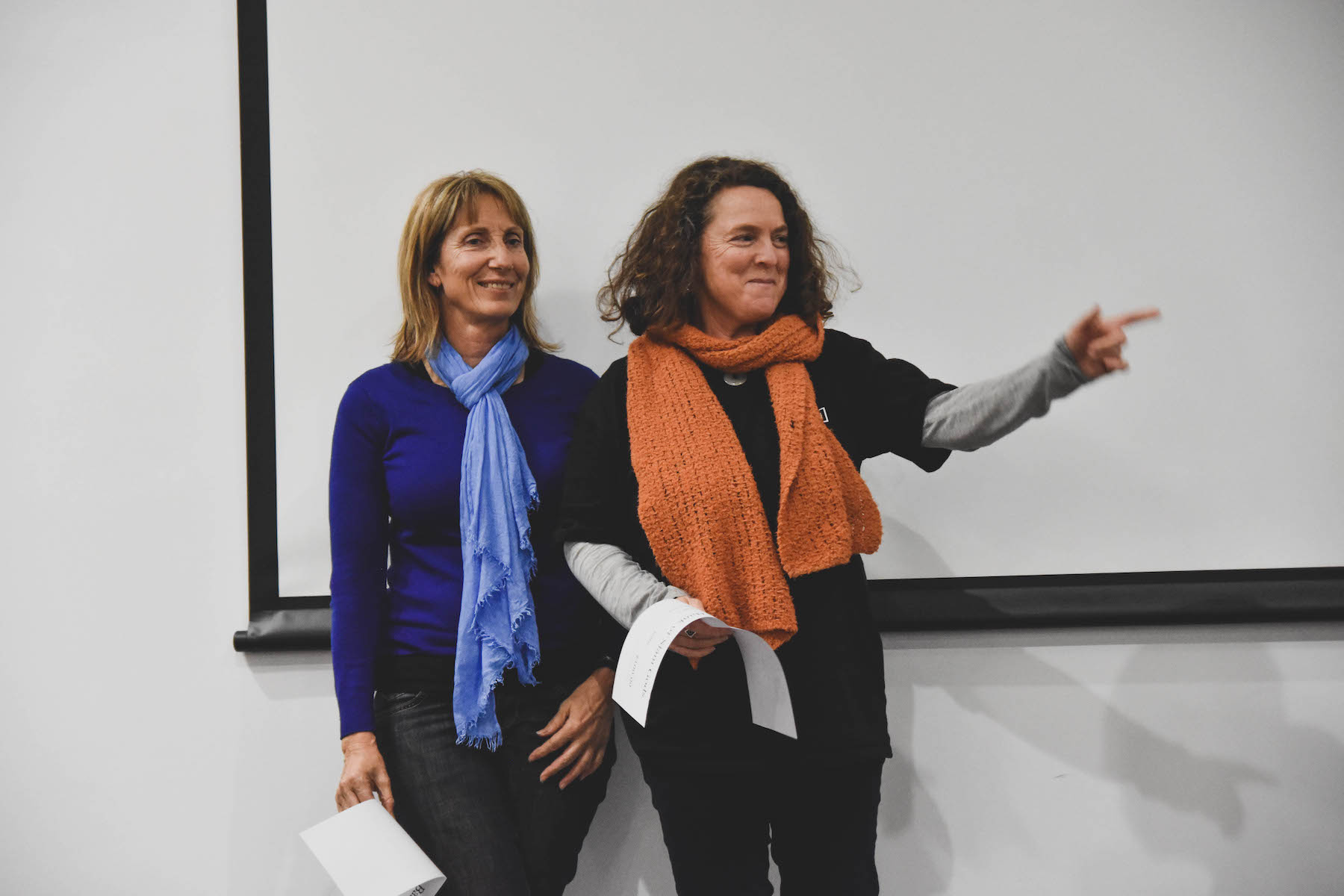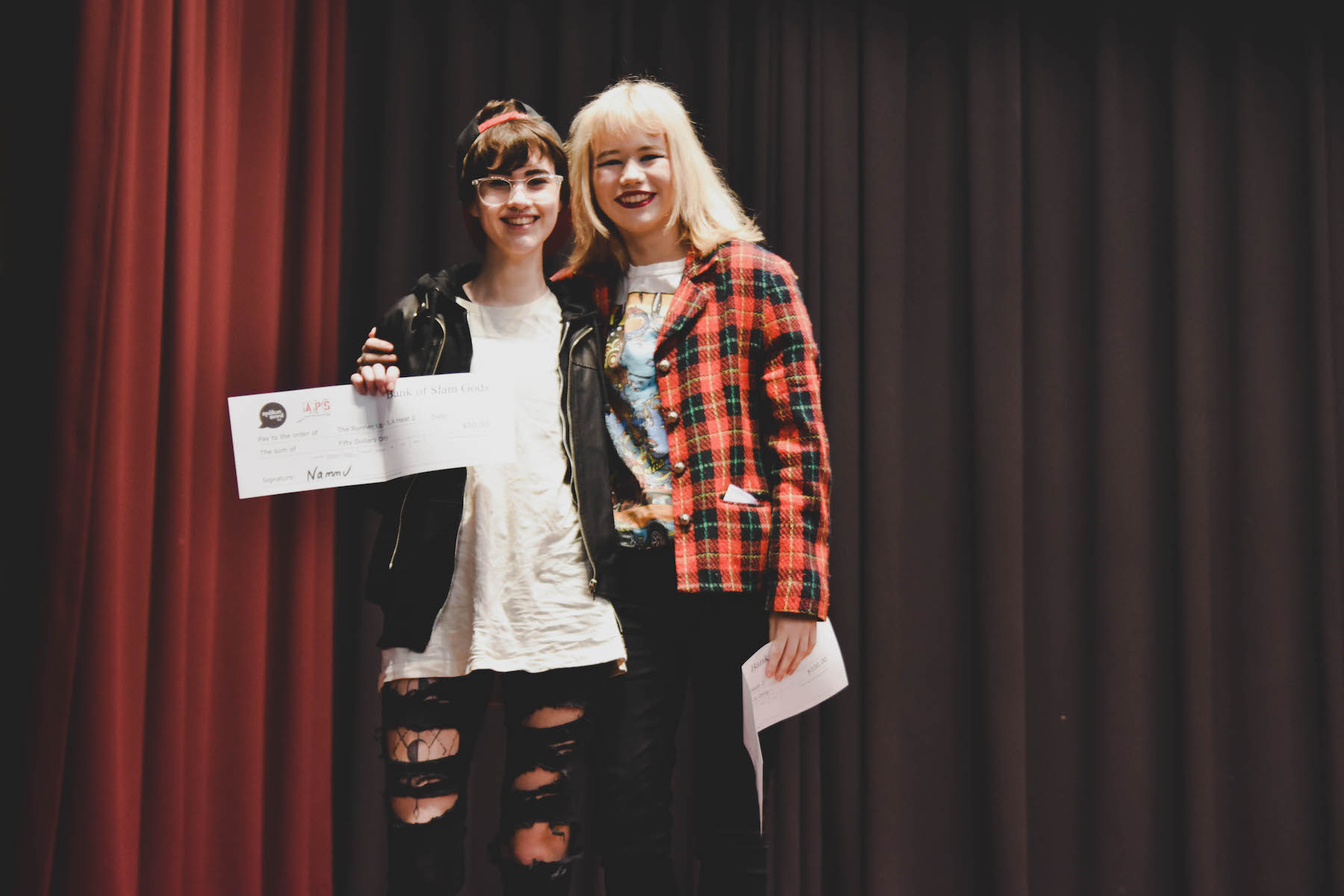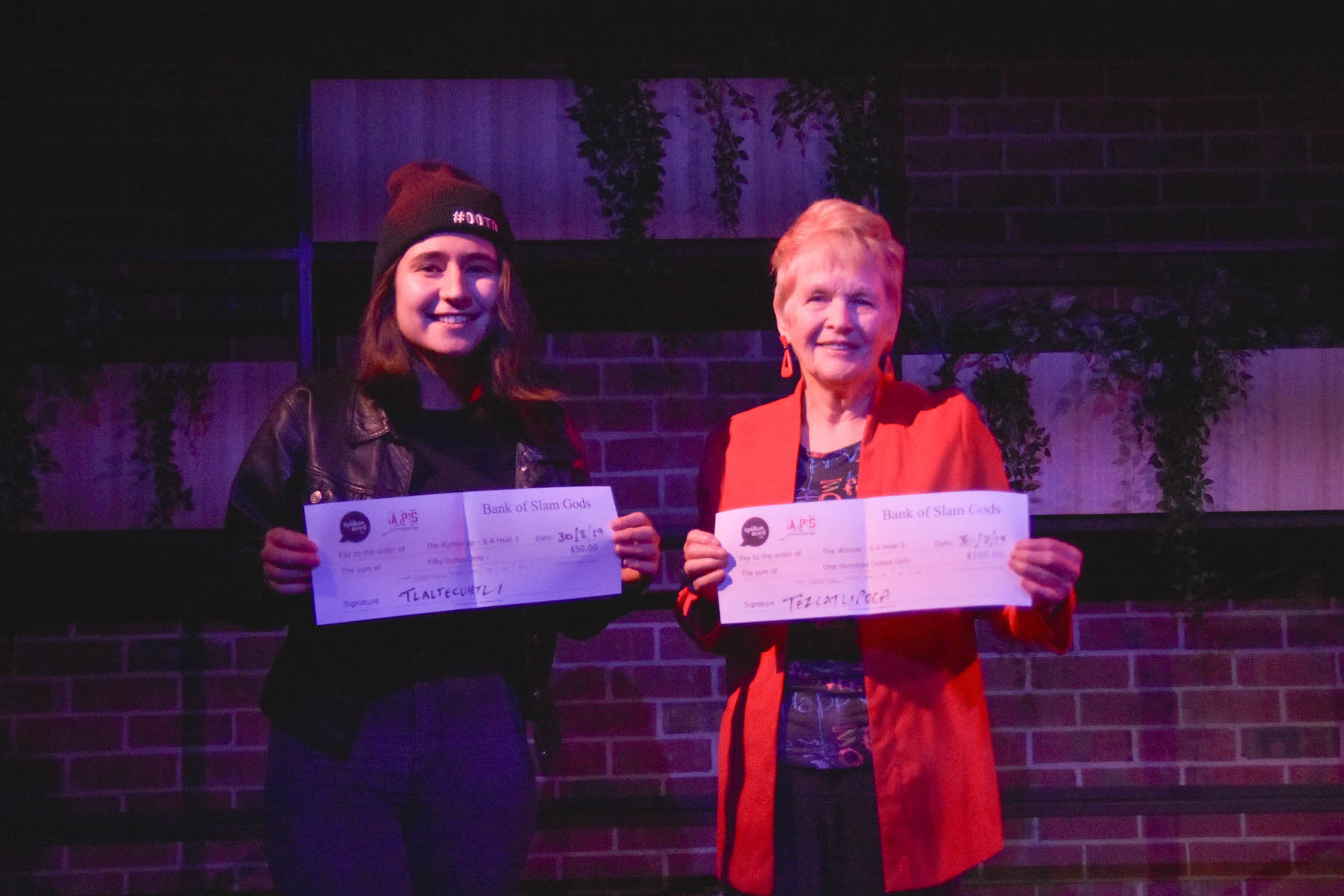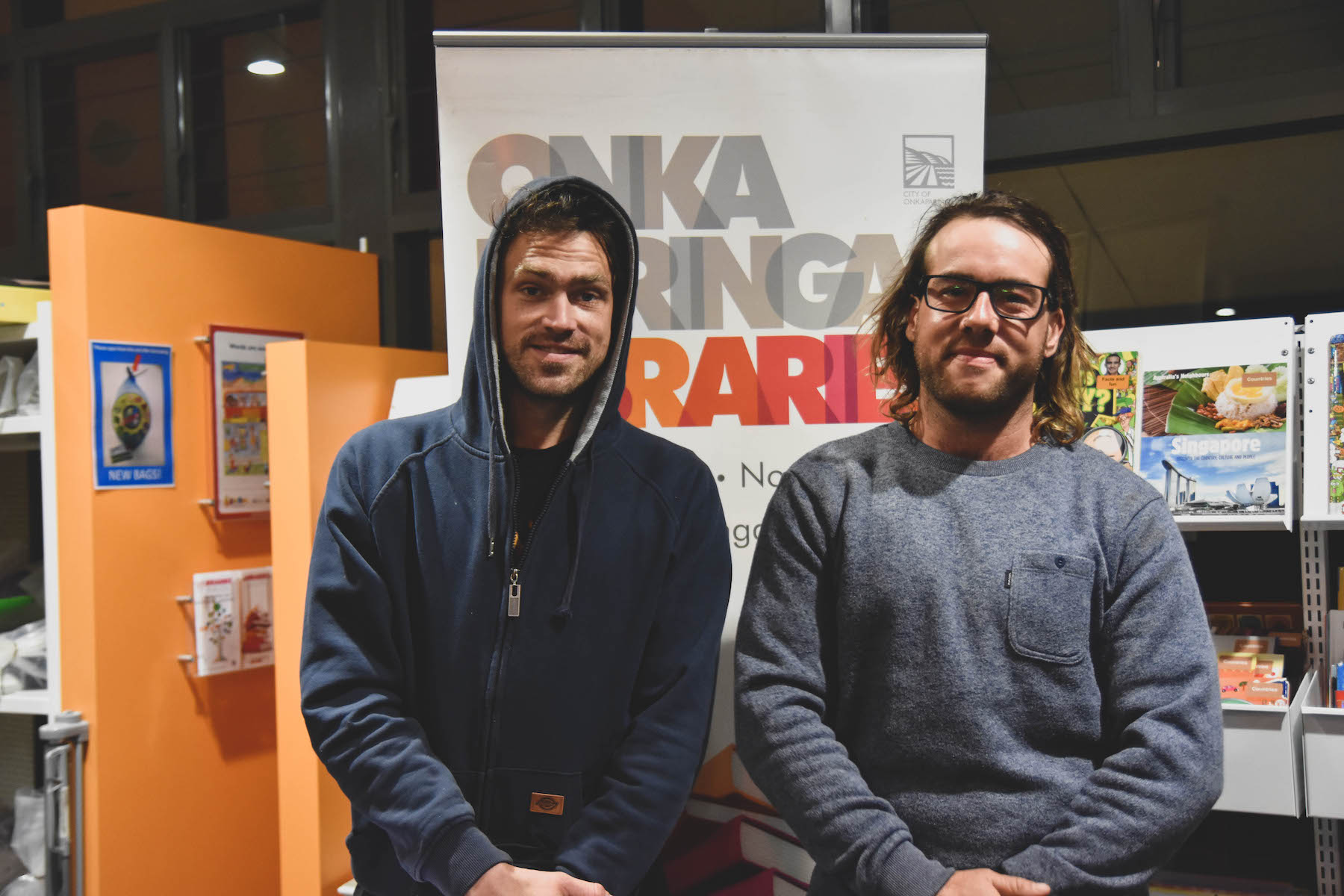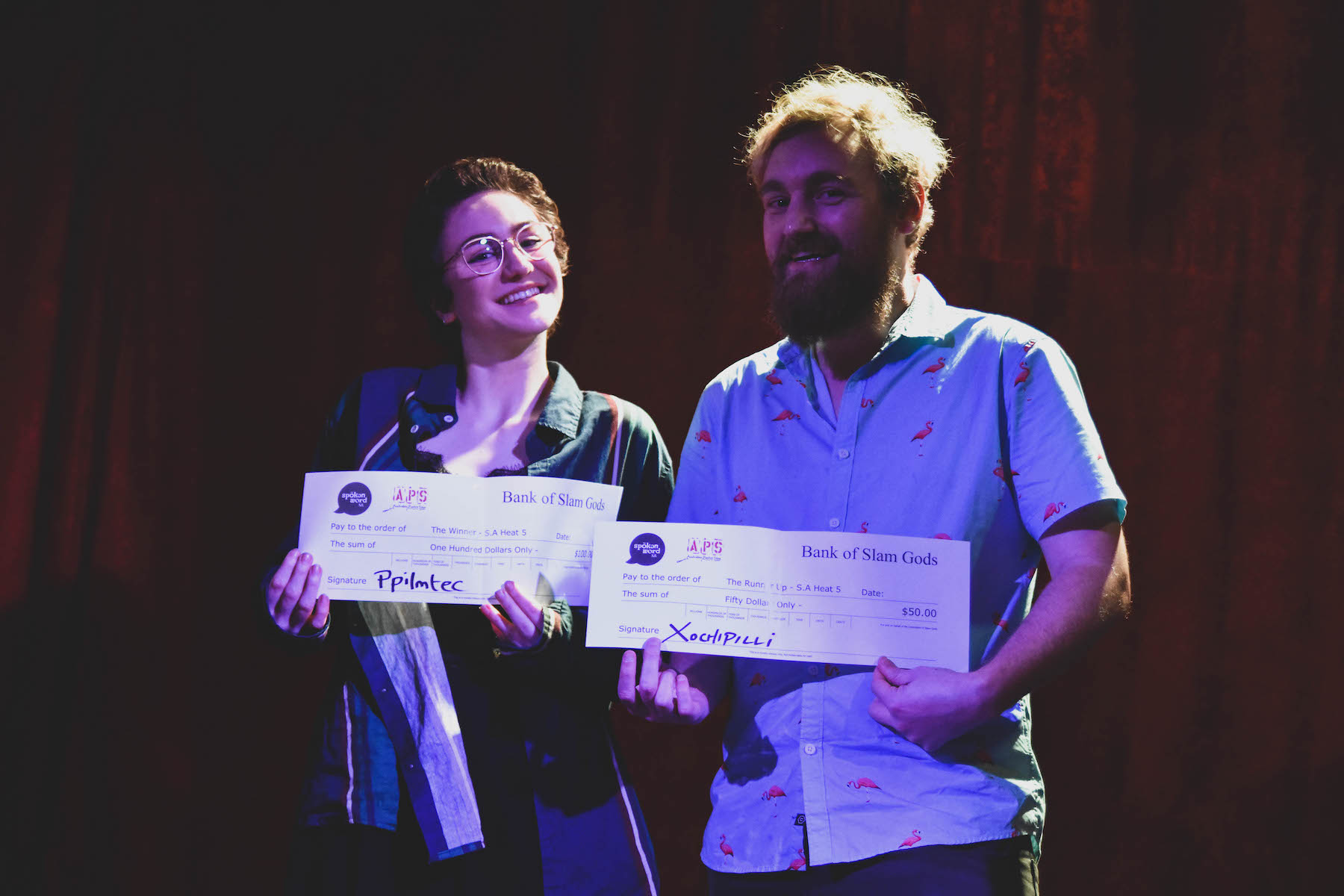 2019 SA Poetry Slam State Final
Friday 27 September
8pm (Doors open 7.30pm)
Goodwood Institute Theatre
166a Goodwood Road, Goodwood
$20 Book at Trybooking.com/525187
After 5 massive full-house heats, we now have our 10 competitors for the 2019 SA Poetry Slam State Final. Congratulations to:
Heat 1 winner Caroline Reid  &  runner up Tracey O'Callaghan
Heat 2 winner Emelia Haskey  & runner up LJ Thiele
Heat 3 winner Jill Wherry  & runner up Ocean Trimboli
Heat 4 winner Scott Bartholemaeus  & runner up Abraham Freeman
Heat 5 winner Mika Friebel  & runner up Andrew Drake
Under the new rules, each poet will be performing a new poem, different from the one that got them to the Final…
Get in early to book your tickets: this event usually sells out quickly!
Our guest performer for the evening is the incredibly talented MANAL YOUNUS, an Australian based freelance storyteller. The young writer and spoken word artist uses her poetry to both discover and strengthen her identity as well as to spark thought and discussions amongst those around her. Manal facilitates writing and performance workshops in schools, community groups and professional environments to encourage others to develop their own voices. Since making the Australian Poetry Slam National Finals in 2013, Manal no longer competes in slams but has gone on to perform around the country including at The Sydney Opera House. In 2015, Manal released her first book of poetry called 'Reap' and launched it with a national tour with official launches in Adelaide, Melbourne and Perth and feature performances in Queensland and New South Wales. In 2016, Manal represented Australia at the Georgetown Literary Festival in Penang, Malaysia.